---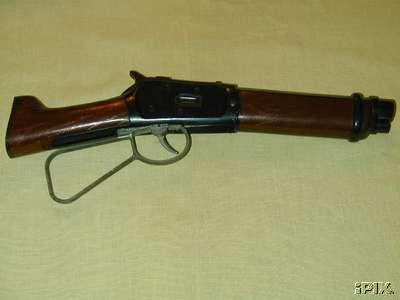 There were three lengths (5 1/2 inch, 13 inch and 19 inch) of
"Mares Laig" rifles produced by MARX toy company during
the run of Steve's TV series WANTED DEAD OR ALIVE
FROM 1959-1961. This is the deluxe 19 inch, bullet ejecting
version which came in a box with a really cool holster. There
are ten metal bullets which fit into loops in the belt, and four
plastic bullets which fit into a side slot and actually eject out
the top of the rifle when you pull the trigger or the lever arm.
In mint condition they sell for 600-800 dollars.

19" Mare's leg in box
This is #2 of 5 for Wanted: Dead or Alive,
in a series of TV Western cards #22 of the
set. This card is of Josh's Weapon, the sawed
off shot gun. Also known as "The Mare's Laig".
The front has a picture of Mr. McQueen holding
the shot gun. The back describes it's attributes.
1958 Four Star--Malcom. T.C.G. Printed in
U.S,A. The card measures 3 1/2" by 2
1/2".
| | |
| --- | --- |
| | |
| | #4 of 5 |
| | |
| --- | --- |
| | |
| Toys McCoy Steve McQueen "Hunter" action figure. | Toys McCoy "Ringo" Horse. Only 1000 produced. |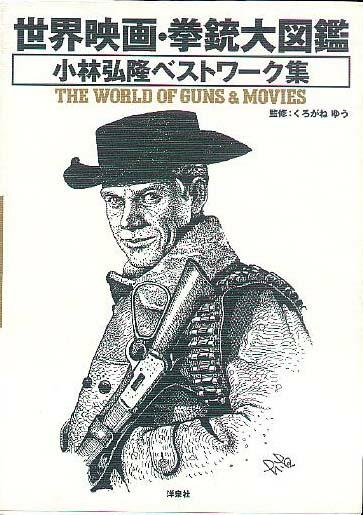 Japanese Movie book. Black and white cartoon
pictures depicting many of the actors who have
used guns in their movies. Published in 1997. Some
great drawings of these actors and more. Also
drawings of the guns they have used in their
movies. A few color drawings at the beginning.
Text in Japanese. Approx. 216 pages.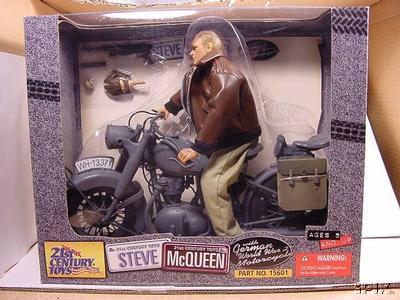 12" Steve McQueen and WWII German Motorcycle.

(Was sold at Toys R Us for 59.95)
CLICK HERE TO ORDER

(if still available)
PAGE 1 PAGE 3 PAGE 4
PAGE 5 PAGE 6
---
Home Biography Quotes Books Available Questions Magazines Filmography
---