---
KING OF COOL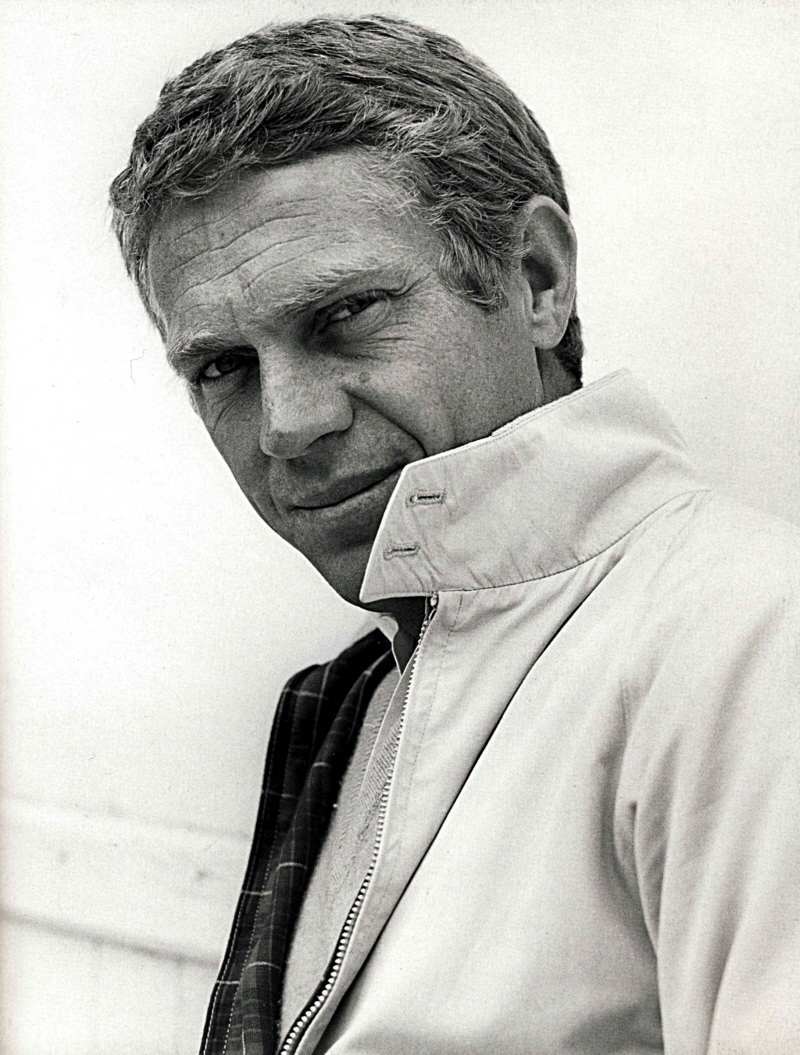 The Films of Steve McQueen
Thursdays, January 7–March 11, 2010, 7:30 pm
SAM Downtown, Plestcheeff Auditorium
Steve McQueen (1930–1980) would have been eighty years old in 2010, but he'll always be the cinematic King of Cool, maintaining a Zen master's composure in the midst of high drama. The iconic movie star with the bright blue eyes and beaming smile was also one of the screen's best actors. The aggressive yet sensitive and vulnerable product of a painful broken-home childhood and rebellious adolescent run-ins with the law, McQueen drew on deeply personal emotions for his performances.
Audiences were touched and electrified by the authenticity of McQueen's humanity and the complexity of his simplicity, the way his stillness and silence could speak volumes. He knew that his thoughtful eyes could "give you a look that says it all," that a cool demeanor could express intense feelings. As one of his characters says "I'm working. You just can't see it."
McQueen's wife, actress-author Neile McQueen Toffel, has confirmed that she will visit the series.
For tickets, call the SAM Box Office at 206.654.3121
or email boxoffice@seattleartmuseum.org. Tickets are also available at Scarecrow Video: 206.524.8554. Tickets for all ten films: nonmembers $65; Northwest Film Forum, SIFF and SAM members $58.
January 7
THE GREAT ESCAPE (John Sturges, 1963) James Garner, Richard Attenborough In 35 mm, 168 min.
January 14
BABY, THE RAIN MUST FALL (Robert Mulligan, 1965) Lee Remick, Don Murray In 35 mm, 93 min.
January 21
THE CINCINNATI KID (Norman Jewison, 1965) Edward G. Robinson, Ann-Margret In 35 mm, 102 min.
January 28
NEVADA SMITH (Henry Hathaway, 1966) Karl Malden, Suzanne Pleshette In 35 mm, 135 min. Archive print.
February 4
THE SAND PEBBLES (Robert Wise, 1966) Richard Attenborough, Candice Bergen In 35 mm, 193 min. Archive print.
February 11
THE THOMAS CROWN AFFAIR (Norman Jewison, 1968) Faye Dunaway, Paul Burke In 35 mm, 102 min.
February 18
BULLITT (Peter Yates, 1968) Robert Vaughn, Jacqueline Bisset In 35 mm, 114 min.
February 25
JUNIOR BONNER (Sam Peckinpah, 1972) Robert Preston, Ida Lupino In 35 mm, 122 min. Archive print.
March 4
THE GETAWAY (Sam Peckinpah, 1972) Ali MacGraw, Ben Johnson In 35 mm, 122 min. Martin Scorsese's private print.
March 11
PAPILLON (Franklin J. Schaffner, 1973) Dustin Hoffman, Victor Jory n 35 mm, 150 min. Motion Picture Academy print.
ARTICLE: King of Cool: the Films of Steve McQueen at the Seattle Art Museum (Part One)
---
---