---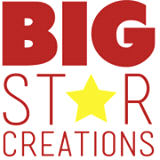 PRESS RELEASE
Steve McQueen: The Cooler King
On November 17, 2013, a new book was released entitled 'Steve McQueen: The Cooler King – His Life Through His Movie Career', authored by 39-year-old English writer and journalist Richard Sydenham.

There is a foreword from McQueen's old friend and acting colleague Robert Vaughn, who co-starred in The Magnificent Seven, Bullitt and The Towering Inferno with McQueen.

The book, as the title suggests, is a biography with a difference, focused on McQueen's life but slanted towards the movies, though it doesn't aim to neglect his private life. We believe there has never been a more in-depth book on McQueen's films, as opposed to his life in general. This is not a picture book – it is a solid and extensive 642-page work on McQueen.

(click on image to enlarge)

The author had the advantage, in hindsight, of beginning this book in the late 1990s and therefore was able to interview around 100 people who interacted with McQueen in all kinds of ways, from friends, directors and producers to cinematographers, editors and writers, from make-up artists to hairdressers and costume designers. This is a revealing journey behind the scenes of all 28 McQueen films.

Some of those interviewed include: directors Robert Mulligan and Robert Wise, producers Joe Wizan and Walter Mirisch, actors Eli Wallach, LeVar Burton and Don Murray, actresses Jacqueline Bisset and Paula Prentiss plus many more.

Author Richard Sydenham said: "It is very satisfying to finally see the book out after working hard on it for so many years. I am very proud of what has been achieved. I would not have started this project if I did not feel I had a lot of new material to add to what has gone before. I just hope the legions of McQueen fans around the world, and non-fans, will enjoy the book. It was written with no agenda, just an intention to tell a true story through the words of those who knew him, and very well in many cases."
Steve McQueen: The Cooler King, by Richard Sydenham, published by Big Star Creations, is available on Amazon priced $25 (or £16.95 or 19.50 euros)
---
---